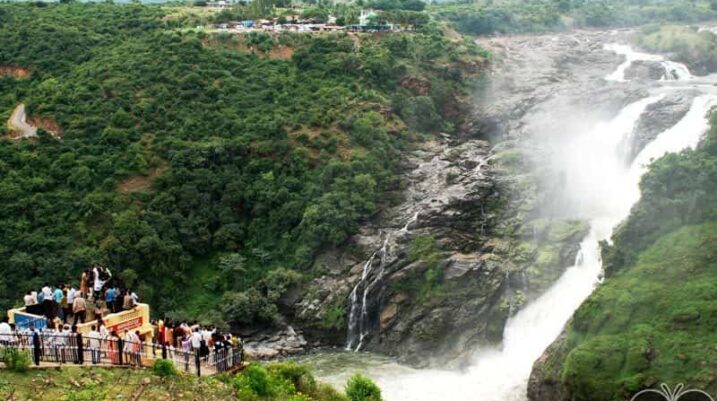 Bangalore is a busy city where people are running from dawn to late at night. They look forward to the weekend when they can relax and rejuvenate for the next week's grind. There are several tourist places near Bangalore within 100 kms, which offer visual comforts and mesmerizing scenes. Being in the vicinity of only 100kms they are easy to drive to.
Here are few of the best tourist places near Bangalore within 100 kms.
Nandi Hills
This is one of the most favourite places of Bangaloreans, which is located at a height of 1,455meters. One can access it by car; you can cycle your way up or if you want to trek then that is also an option here. This hill range has Tipu's fort on the top and one can reach it soaking in the serene environment and breathing in the fresh air. This place is much loved by adventure lovers and nature enthusiasts.
Ramanagaram
If you have seen the famous Bollywood blockbuster movie Sholay, the hideout of Gabbar in it were these ranges. The place is a rock climber's paradise and the area is surrounded by seven hills. The most famous hillock here is Ramadevara Betta.
Kanakapura
This very prominent town is located in the Ramanagara district. It is known for its captivating serenity. The beautiful forests here are a haven for wildlife and nature lovers. They also offer some good spots for trekking. People love to camp here and rejuvenate themselves by nature walk, sightseeing etc. Two most favourite adventure activities here are bouldering and rappelling.
Heritage Vineyard
If you are looking forward to some wine tasting, then visit this vineyard in the city's countryside. You will come back richer by not only having complete knowledge about how to see, sniff, swirl and sip but also about the journey of your favourite wine before it reaches you. A complete package for getting acquainted with winemaking, tasting, and appreciation. Indeed a great place to completely relax with your friends and family.
Anthargange Caves
This place is a hit with adventure lovers who love to experience night trekking. It is often called as the Kashi of the South and has several natural caves, which are formed by volcanic rock formations. The caves are mystical and people love to explore them. The trekking trails are easy initially, but later you have options to choose from easy to difficult.
Wonderla Amusement Park
For those who love rides, Wonderla Amusement Park is the perfect destination. Spread over more than 82acres, it has 56 rides for children and adults, which include dry as well as water-based. You can plan a day visit to the place or if you want to stay then it also has a resort here. Wonderla can be your next destination for adventure and entertainment.
There is no dearth of places in Bangalore – whether its wildlife sanctuaries, trekking expeditions, nature or amusement parks. You will find places as per your liking – whether it's for relaxation, enjoy in soothing nature or want to have some adventure.